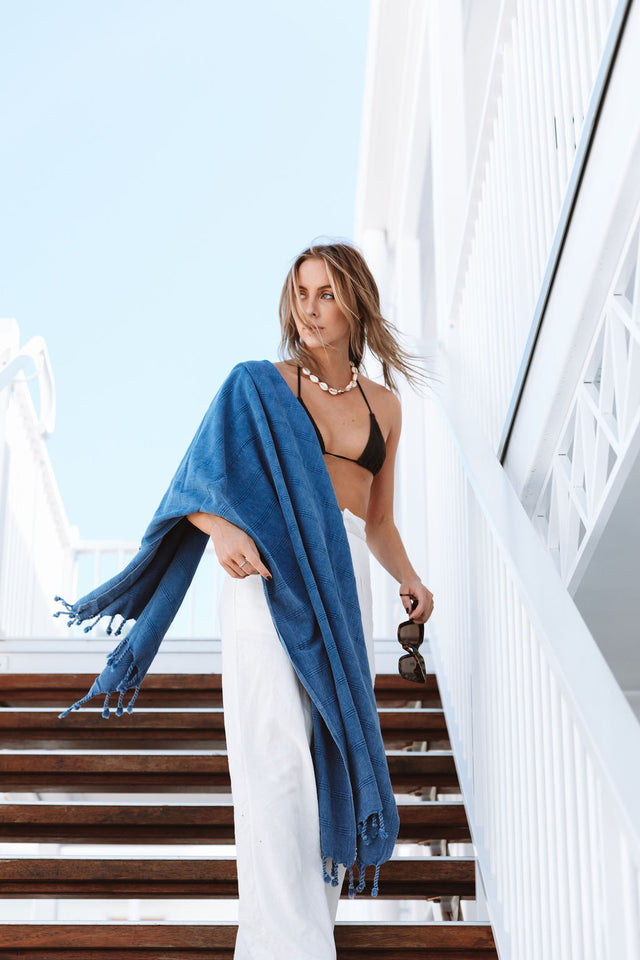 THE ORIGINAL SAND FREE DESIGN
Absorbency & Shrinkage
Our towels on average take 6 seconds to absorb water and disperse across your towel, leaving you dry from the moment you pick it up from the sand. We also performed commercial washing and found a shrink rate of under 2% in 40 degrees of water. Meaning your towel wont dissapear in the wash.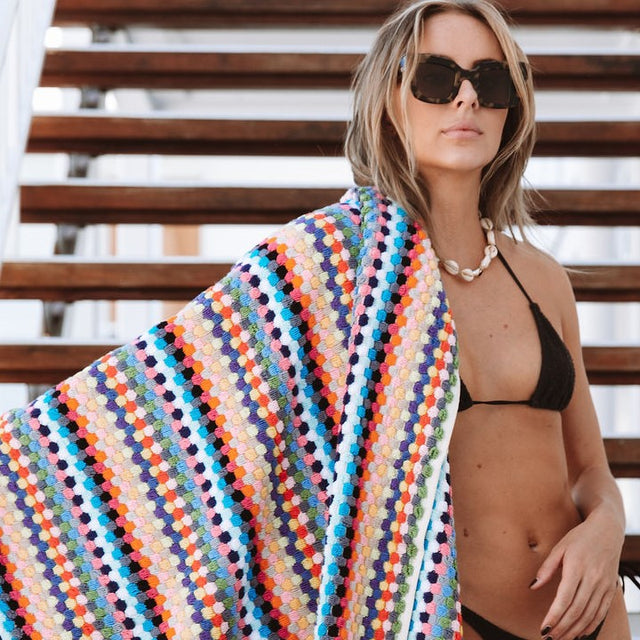 TRUE COLOURS
Colourfastness
We know you want to use your towel across a variety of ways from the swimming pools to the beach, or even just getting out of the shower. We found only a slight change in colour over time from pool water against 20mg of chlorine, along with zero change to sea water, fresh water and washing water.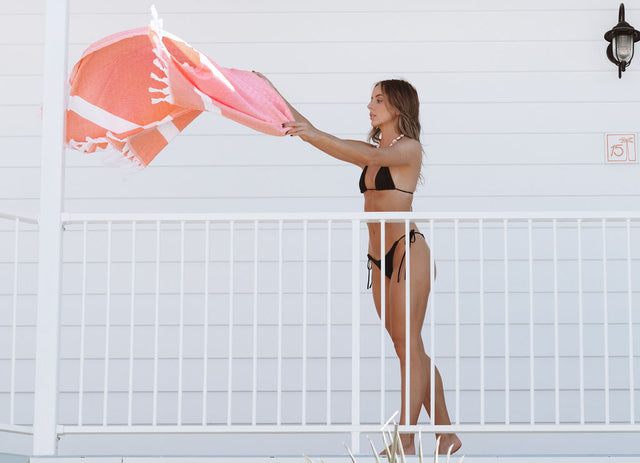 TRAVEL COMPANION
Ready for any situation
Travelling with your best friend is super exciting. From long haul flights,to lay overs not only do you need a towel you also need a blanket, pillow, hair wrap, neck support, tablecloth, picnic blanket, stroller cover, chair cover, yoga mat cover, scarf, sarong & everything in between.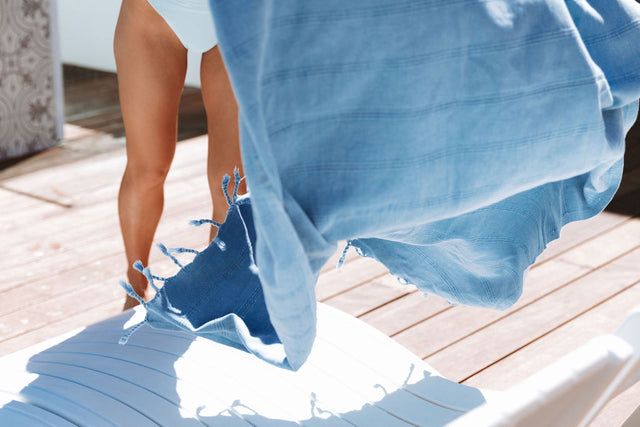 SMALL, COMPACT, LIGHTWEIGHT
Damp wet towels no more
After vigorous testing we can confirm you will love your new Turkish towels. Ever had your beach towel wet full of sand whilst hanging over the balcony rail? Simply hang your Turkish towel in the breeze to dry in half the time.